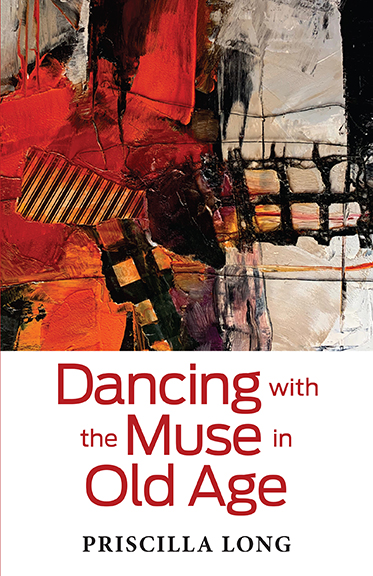 Dancing with the Muse in Old Age
By Priscilla Long
Epicenter/Coffeetown Press
ISBN 9781684920204 (trade paper)
ISBN 9781684920211 (e-book)
perfect bound, 210 pages
$15.95
Publication date: November 8, 2022.
Eventbrite launch via Elliott Bay Book Co.: November 15, 2022 at 6 o'clock in the evening, Pacific Standard Time.
Dancing with the Muse in Old Age is a book about thriving in old age.
"You're still writing?" is a question I get more frequently the closer I slide toward 80.  "And making films too?"  Not only that, I want to boast my most recent book was published by a major company and our latest documentary will be on PBS in a few months. Now comes Dancing with the Muse in Old Age, a richly documented book that spouts everything I want to say—and brilliantly.  Priscilla Long not only says we can be creative as we reach whatever age might be our last, but we may be producing our finest, most brilliant work." —Gay Courter, NYT bestselling author of The Midwife, Code Ezra, and Quarantine!
"Dancing with the Muse in Old Ages gives this septuagenarian hope that I have many productive years ahead of me, more than I thought. Its inspiring accounts of fruitful activity among those my age and older inspire me to think about how to make better use of my remaining years. Among these accounts are those of Priscilla Long herself who practices what she preaches, continuing to forge ahead with one project after another well into her 70s, including, most notably this book. Highly recommended for those who would like to stay productive and creative late in their lives."—Ralph Keyes, author of The Courage to Write, The Hidden History of Coined Words, and fifteen other books
You may find Dancing with the Muse in Old Age at the following places:
---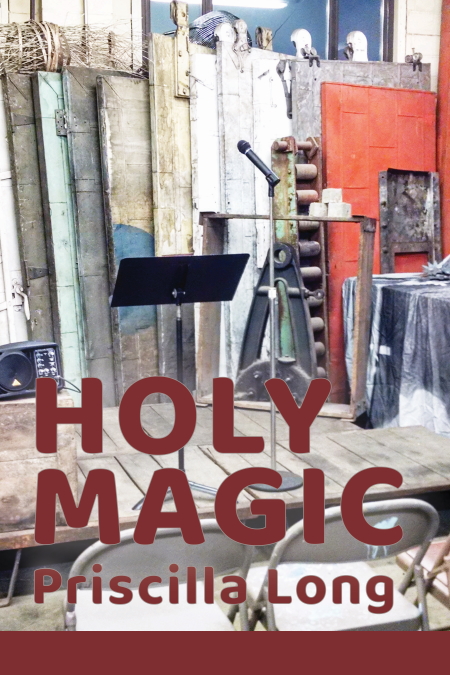 Holy Magic
By Priscilla Long
MoonPath Press
ISBN 978-1-936657-56-8
perfect bound, 108 pages
$16
"Holy Magic leans into the palette of our days and lays out the case, poem by poem, that the light vibrations that surround us are more than a scientific fact, they enter our bodies, trigger our imaginations, inform our moods, soothe our senses….From the tragic, via the mundane, to the sublime, Holy Magic hums in technicolor the song of our existence.
~ Claudia Castro Luna, Washington State Poet Laureate, 2018-2021

"…Reading this book, I feel as if I'm being skillfully guided by someone who knows art and, perhaps more vividly, believes in how art makes our lives more resonant—sometimes more pleasantly aware, sometimes more susceptible to pain, but always more fully felt."
 ~ Tod Marshall, Washington State Poet Laureate, 2016-2018
You may find Holy Magic at the following places:
---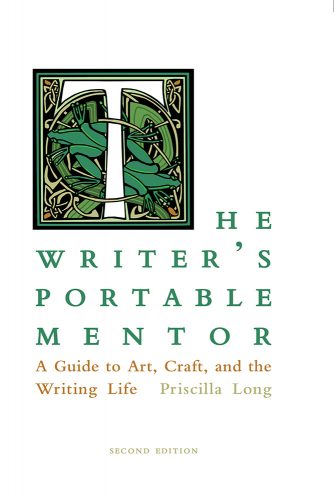 The Writer's Portable Mentor
University of New Mexico Press
ISBN 978-0-8263-6005-2
Available from:
The Writer's Portable Mentor: A Guide to Art, Craft, and the Writing Life, Second Edition. (University of New Mexico Press), $24.95 Trade Paperback. 5.75 x 8.25 in., 368 pages.
Designed to mentor writers at all levels, from beginning to quite advanced, The Writer's Portable Mentor offers a wealth of insight and crafting models from the author's twenty-plus years of teaching and creative thought. The book provides tools for structuring a book, story, or essay. It trains writers in observation and in developing a poet's ear for sound in prose. It scrutinizes the sentence strategies of the masters and offers detailed advice on how to remain productive and on how to get the work out in the world.
This second edition  is updated to account for changes in the publishing industry and provides hundreds of new craft models to inspire, guide, and develop the writer's work.
"A treasure trove of information and inspiration. Every writer should own a copy of this book." —Lori Ann Bloomfield, author of The Last River Child
"A well-organized and immensely helpful guide for writers at all levels to jump-start their creativity, refine their work, and approach the realm of virtuosos." —Shelf Awareness
____________________________________________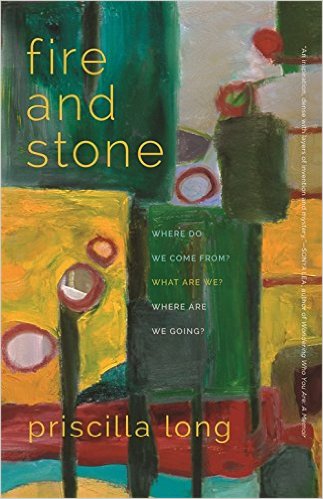 ISBN: 978-0-8203-5044-8
Available from:
Fire and Stone: Where Do We Come From? What Are We? Where Are We Going? (University of Georgia Press) $24.95. 5.5×8.5 Trade Paperback, 156 pages.
The questions that drive Long's Fire and Stone are the questions asked by the painter Paul Gauguin in the title of his 1897 painting. These questions look beyond everyday trivialities to ponder the essence of our origins. Using her own story as a touchstone, Long explores our human roots and how they shape who we are today. Her personal history encompasses childhood as an identical twin on a dairy farm on the Eastern Shore of Maryland; the turmoil, social change, and music of the 1960s; the suicide of a sister; and a life in art in the Pacific Northwest. Here memoir extends the threads of the writer's individual and very personal life to science, to history, and to ancestors, both literary and genetic, back to the Neanderthals.
"Priscilla Long's Fire and Stone is an archaeological dig into memory—personal, ancestral, historic, and prehistoric. Her questions are ancient ones, each interrogation drilling more deeply into our universal core. Yet it is not answers Long seeks but, rather, more intricate and complex questions that haunt the reader long after these pages are turned." —Rebecca McClanahan, author of The Tribal Knot and The Riddle Song and Other Rememberings
"I have always thought of Priscilla Long as a science writer, one who explains the most fundamental and difficult processes of science in lucid and elegant prose. But Fire and Stone shows me that science is just one aspect of her exploration of the deepest questions related to her self and to our selves. She is finally a philosophical writer, one who employs science, history, autobiography, and her fine literary sensibility in an engaging search for meaning." —Robert Wilson, editor of The American Scholar
"In these compulsively readable essays, Priscilla Long contemplates vanishing acts, both mundane and monumental. She ponders her best friend's disappearance, her sister's suicide, and her grandfather's dementia alongside the losses that haunt humanity: Whatever became of the Neanderthals? Of solitude or silence? Finally, in an age when the planet loses 150 species to extinction each and every day, what's to become of us?" —Sharon Oard Warner, author of Sophie's House of Cards
"Fire and Stone beautifully melds the arts and sciences. In this rare hybrid memoir, Priscilla Long charts not merely the past but the life of the imagination as well. A chronicle of a rural childhood, of a lively youth and a thoughtful, engaged maturity, Fire and Stone is an unforgettable reading experience." —Laura Kalpakian, author of Three Strange Angels
"Lucky for us, Priscilla Long fancied herself a thinker from a young age. In Fire and Stone, she displays a lifetime's scintillating affair with science and with the arts and letters, on topics as varied as genomes and banjos and Neanderthals. Beyond autobiography, Long suggests ways we might discover who we are for ourselves. Her collection is an inspiration, dense with layers of invention and mystery and sparkling with her wise heart." —Sonya Lea, author of Wondering Who You Are: A Memoir[/bscolumns]
____________________________________________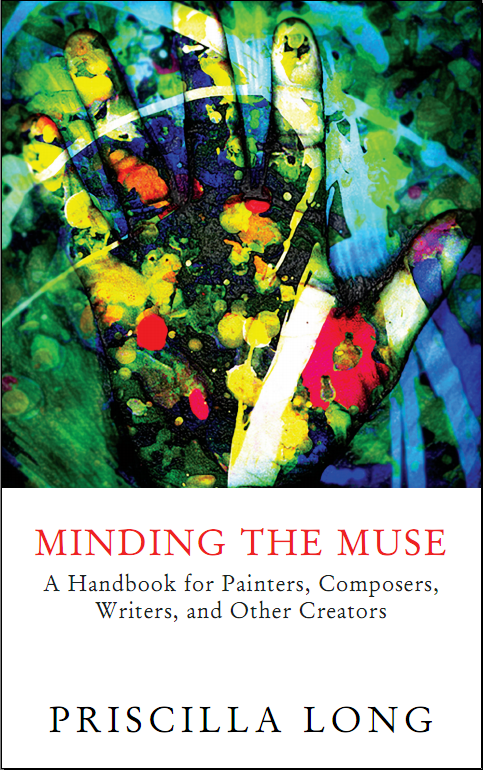 ISBN: 978-1-60381-363-1
Available from:
Minding the Muse: A Handbook for Painters, Composers, Writers, and Other Creators
(Coffeetown Press) $13.95, 5×8 Trade Paperback, 128 pages.
"Wise, practical, and illuminating. A friendly aid to creation." —Janet Burroway, novelist and author of Losing Tim and Writing Fiction: A Guide to Narrative Craft
"On the balance scales, in terms of usefulness and of being a joy to read, this short book outweighs dozens of others on the topic." —Susan K. Perry, Ph.D., novelist and bestselling author of Writing in Flow
"Priscilla Long's new book, rich with real life examples, gives creators in all disciplines concrete ways to shape a personal daily practice that invokes the power of the sleeping muse." —Barbara Earl Thomas, painter
"On days when the isolation of working in solitude can feel overwhelming, it helps to have the wise and supportive voice of poet, writer, and master teacher Priscilla Long whispering in your ear that making art is a possibility, and that you, like the many artists quoted in this book, have something worthwhile to say." —Bruce Black, author of Writing Yoga 
"Long's voice is conversational and witty, seasoned by her experience as an accomplished poet and essayist. Minding the Muse is a gift to anyone ready to take their craft more seriously." Sandra Beasley, poet, author of Count the Waves: Poems and I Was the Jukebox: Poems
"This accessible, comprehensive, and, well, creative, book is a gift for anyone who wants a fruitful, creative life." —Sondra Kornblatt, author of Restful Insomnia and A better Brain at Any Age
____________________________________________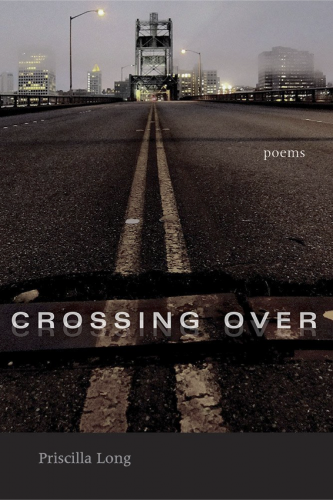 ISBN: 978-0-8263-2396-5
Available from:
Crossing Over: Poems (University of New Mexico Press). $17.95. 6×9 Trade Paperback.
Long's work begs to be read aloud in order to savor the rich language and rhythm she instills in each poem. She explores the beauty of specific bridges while employing them as a metaphor for crossings to death (a sister's suicide), eros, and art. Part elegy, the book also explores living, remembering, and celebrating.
"The sounds of Priscilla Long's poems take their place in creation, so lush the vowels, so euphonious her rhymes, so full her catalogues, so keen her grief and boldness, so brave her confrontation of love and loss and death and the solace of crow and bone and language. This book begs to be read out loud, sings for its supper, and offers us comfort as a gift."–Hilda Raz, Mary Burritt Christiansen Poetry Editor
"Memory is a bridge, poet Priscilla Long reminds us in this shimmering, elegantly structured collection: these poems lead back to the bright sources of longing and grief, guided by Long's excellent and playful ear, passion for language, and spine-tingling insights. Crossing Over interlaces elegies–including a gorgeous series for a lost sister–with remembered love, human tragedy, dreamy sensation, moody northwestern landscapes, and bridges–real and metaphorical. The joy of creation leavens every poem. I have long anticipated this book: it was so worth the wait."–Kathleen Flenniken, author of Plume: Poems
"This is a poet obsessed with bridges and crossings, as the title of the collection implies: chaos to order; grief to acceptance; solitude to connection; confusion to understanding; life to death; past to present; dark to light–themes as old as poetry."–Samuel Green, author of All That Might Be Done[/bscolumns]
____________________________________________
ISBN: 978-0-9842421-0-8
The first edition of this book is out of print. You can purchase it on the used book market. Scroll up to see the second edition.
The Writer's Portable Mentor: A Guide to Art, Craft, and the Writing Life
(Wallingford Press). $18.95. Trade Paperback.
"I have never seen anything quite like Priscilla Long's book….It presents a true alternative for the advanced writer." —Maya Sonenberg, Professor of Creative Writing, University of Washington
"I especially like the author's emphasis on craft…" —Ralph Keyes, author of The Courage to Write
The Writer's Portable Mentor is an astonishing work… Its depth and scope are breathtaking." —Bruce Black, author of Writing Yoga
A well-organized and immensely helpful guide for writers at all levels to jump-start their creativity, refine their work, and approach the realm of virtuosos." —Shelf Awareness
"The Writer's Portable Mentor should be required reading for any working writer." —Scott Driscoll, award-winning Seattle journalist.
"I think The Writer's Portable Mentor is the best writing instruction I have used, and I have a bookcase full of how-to-write books." — Suzan Huney, Writer
"I believe Priscilla Long's clear and patient mentoring will encourage you in your writing, helping you figure out what already shines and how to make the rest shine brightly, too." –Sheila Bender, author of A New Theology: Turning to Poetry in a Time of Grief
"Priscilla Long distills twenty years of teaching and creative thought into these pages. The Writer's Portable Mentor should be in every writer's backpack to read, underline, and share with delight."
—Laura Kalpakian, novelist, memoirist.
Priscilla Long is one of the most brilliant teachers of writing I've ever studied with (and I've been taking and teaching writing classes for over 25 years). Priscilla has developed a unique and powerful process that encourages her students to grow as writers. She explains complicated techniques in clear language, and illustrates her points with gems of great writing, collected over a lifetime of ardent reading. … When I first read out loud the essay I wrote in her class, my audience gasped with amazement (yes, it was that good). —Waverly Fitzgerald, novelist (Saint John's Wood and Mayfair as Nancy Fitzgerald) and author of Slow Time: Recovering the Natural Rhythms of Life.
The Writer's Portable Mentor is a choice advisory and very highly recommended. — The Midwest Book Review
____________________________________________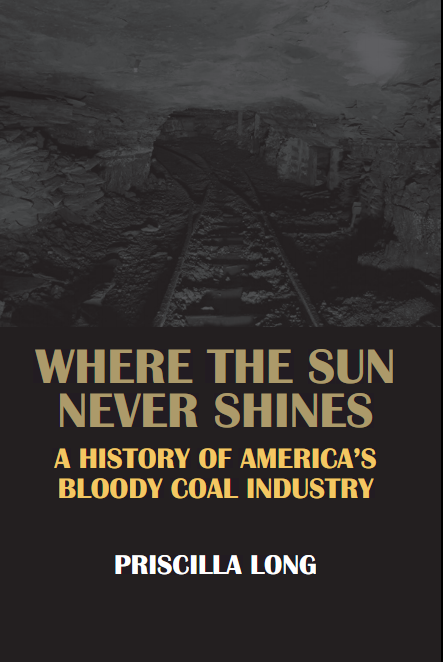 This scholarly history of the American coal industry, long out of print, will soon be available in a digital edition. Stay tuned.
Where the Sun Never Shines: A History of America's Bloody Coal Industry
(Paragon House, 1989, 1991)
"An intense and accomplished social history."—Christopher Hitchens, New York Newsday
"One of those rare works that asks and answers important questions about who we are…as a nation and how we got to that point." —Barbara Kingsolver, Women's Review of Books
"Both scholarly and unusually well written, so that the story moves along at a good pace while not compromising the standards of acute historical analysis." –E. P. Thompson, author of The Making of the English Working Class
"As a piece of historical investigation, it is superbly done. But it is more than a history of the coal industry; it illuminates the development of the American corporate economy in the late 19th and early 20th century, and gives a rare picture of intense class conflict in a country often presumed to lack that. Her account of the Colorado coal strike is not only impeccably accurate but recaptures the drama and excitement of that astonishing event with rare skill." —Howard Zinn, author of A People's History of the United States.
"A very well-written and well-researched history of the American coal industry from its earliest days through the 1920s." —Choice
____________________________________________